Digital Spy 'Hanna' Interview
Saoirse prestenting at Obama concert
Thanks to Jessica for heads up.

Sugarscape "Hanna" Interview
Thanks Jessica for the heads up.
Empire "Hanna" Interview
Press Association Interview
Saoirse talked to Press Association during the Opening Of Coca Cola Cinemagic International Film & TV Festival.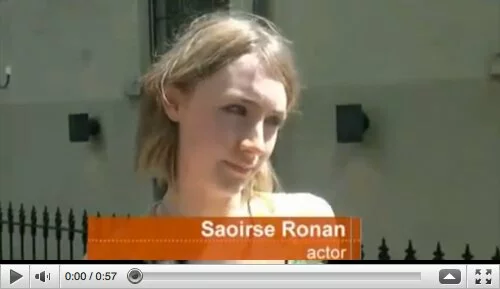 *Click on the preview to watch the video/interview*
Saoirse Ronan Joins the Fight for Children's Rights
India Echo "Hanna" Interview
Making Of "Hanna" Interview
Star Movies VIP Access Press Junket
MET Costume Institute Gala Video & Additional Photos
More photos from yesterday event have been added to the gallery along with some HQs. I've also uploaded an video of Saoirse at the event to the video archive.

Gallery Link:
Public Appearances from 2011 > 05.02.11 : MET Costume Institute Gala