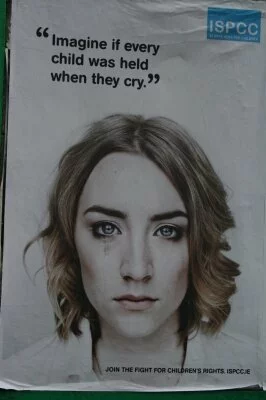 "Join the fight for children's rights."
A NEW ISPCC campaign features Jedward as you've never seen them before.

The posters portray the duo with cuts and bruises to their faces, and the slogan "imagine if every child know that nothing can ever happen that can't be fixed by someone who cares".

Other well known faces like Westlife manager Louis Walsh and actress Saoirse Ronan are also taking part in the series of posters.

An ISPCC spokesperson has told TheJournal.ie that the campaign will be officially launched on Monday. It's not yet clear if it will extend beyond the posters.

Jedward, aling with Saoirse Ronan, Westlife, Louis Walsh, Brian O'Driscoll and many other well-known names are ISPCC ambassadors.

The ISPCC's recent 'I Can't Wait Until I Grow Up' campaign featured a video which some felt went too far. A Journal.ie poll revealed that the majority of people felt that the video, which depicted violence against a small boy to be "graphic but real".
Source